Main content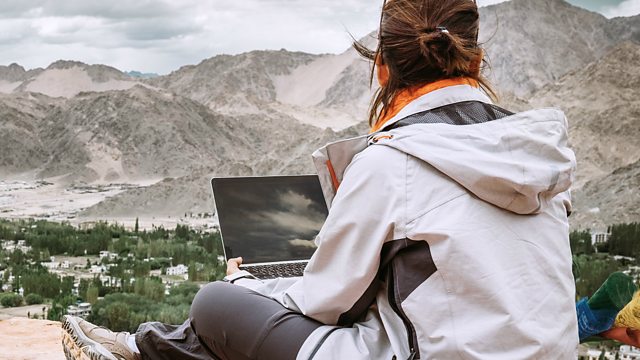 Out of Office: The Rise of the Digital Nomad
With a laptop and wifi, digital nomads can make a living anywhere. But what does this super-mobile labour force mean for the world of work? Jonty Bloom hits the road to find out.
What do digital nomads mean for the world of work?
A new army of digital nomads is wandering the world. Equipped with a laptop and willing to work anywhere that has Wi-Fi and a low cost of living, they are changing the way millions think about the world of work. But how do firms and Governments adapt to a fast moving, ever changing highly skilled and paid workforce that doesn't even recognise borders? And do digital nomads represent the future of work or a threat to taxation systems and therefore the nation state? From Portugal to New Zealand via Cornwall, Jonty Bloom goes far and wide looking for answers.
Presenter: Jonty Bloom
Producer: Estelle Doyle
Researcher: Darin Graham