Main content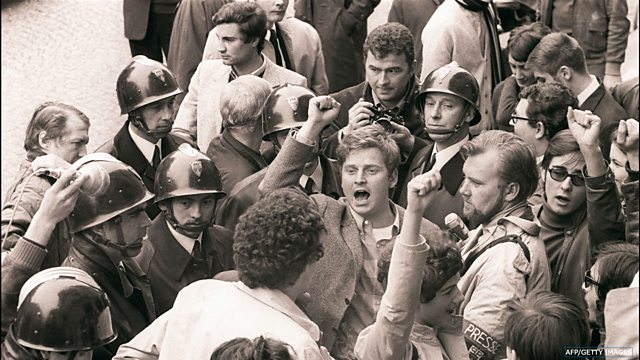 What changed in Paris in 1968?
James Naughtie reports from Paris 50 years on Les Evenements of 1968.
Fifty years ago this week, Paris erupted. Student protesters filled the streets and for many nights they battled with police. Trade unions joined the fray and called a general strike. France was paralysed. For nearly a month, parts of the city resembled a war zone.
Les Evenements of '68 - along with the huge demonstrations across Europe and the United States against the Vietnam War - were the biggest surge of anti-establishment feeling that modern Europe had seen. Our special correspondent, James Naughtie, looks back.
(Photo: Protest leader Daniel Cohn-Bendit sings the Internationale in 1968. Credit: AFP/Getty Images)
Podcast
Insight, analysis and debate as key figures are challenged on the latest news stories.