Main content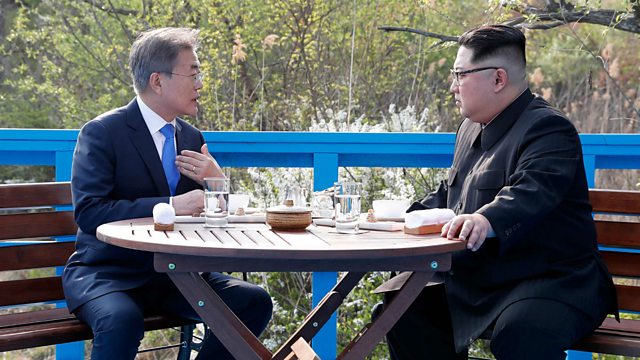 Historic Korean summit
Denuclearisation is the goal of the leaders of both North and South.
In the first summit between North and South Korea for more than ten years, the two leaders have agreed to work towards denuclearisation and an official end to the Korean war. As the world saw unprecedented pictures of the two leaders talking on a bridge, a former South Korean general and former British Ambassador to North Korea tell us how much is likely to change. (Image: South Korean President Moon Jae-in and North Korean leader Kim Jong Un; Copyright: AFP)
Podcast
Insight, analysis and debate as key figures are challenged on the latest news stories.