Main content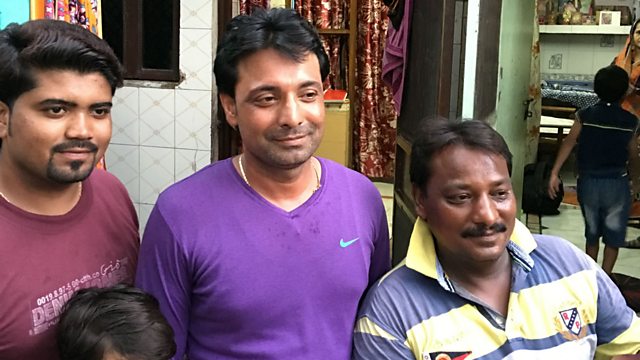 What Men Think: India
In this Indian city, masculinity plays out against a backdrop of class, caste and a rapidly changing economy
In Delhi, Tim Samuels finds an Indian city where masculinity plays out against a backdrop of class, caste and a rapidly changing economy. It is also a country that is searching its soul after a serious of notorious sexual assaults against women. Swati Maliwal from the Delhi Commission for Women reveals how she does not feel safe in her city - where there are six rapes in the capital every day. Meanwhile, a group of men tell Tim how they have faced hardships due to false dowry accusations and a divorce lawyer discloses that the courts are saddled with 50 cases of divorce every day.
Image: Sanju (with friends), is one of the men featured in the programme. He was a child worker making electric switches and has had "100 odd jobs since then". He now drives a battery operated free wheeler. Credit: Reduced Listening
Podcast
Download the latest documentaries Investigating global developments, issues and affairs.