Main content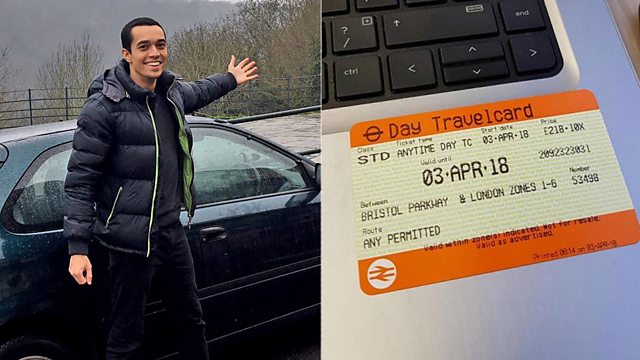 When buying a car costs less than your train journey
One Londoner decided to BUY a car for his journey to Bristol, instead of taking the train – and it turned out cheaper.
27-year-old Tom Church's return ticket from London to Bristol would have cost £218 so he looked for a cheaper option and bought a second-hand car online for just £80. The road tax cost £81.38, petrol was £25 and insurance for the day came in at £20.43, which meant a total spend of £206.81.
Tom told 5 live he wanted "to show how crazy train ticket prices have become."
This clip is originally from 5 live Drive on 12 April 2018.
Duration: