Main content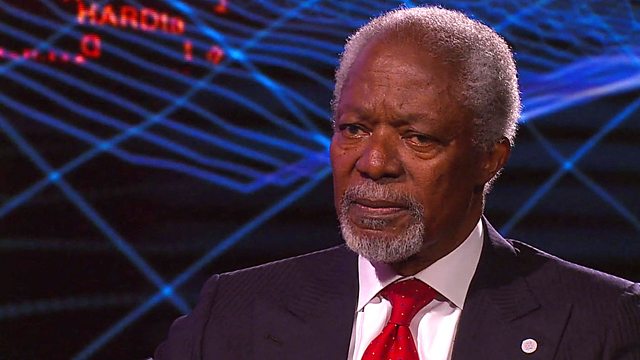 Leaders' language on Syria 'unimaginable'
The former UN Secretary General Kofi Annan has said he was worried about the use of language by world leaders over Syria.
He told Hardtalk's Zeinab Badawi: "I think they have to find a way of engaging in a calm way and preferably behind the scenes. The sort of language that is being thrown around coming from leaders is really unimaginable."
All it would take would be a miscalculation or mistake and "all bets are off" on any possible outcome, he said, warning there were many proxy wars going on in Syria and some had nothing to do with the Syrians.
"We should be careful not to point fingers only at the Russians. There are quite a few other players in the theatre," he added.
Duration:
More clips from Kofi Annan
More clips from HARDtalk