Main content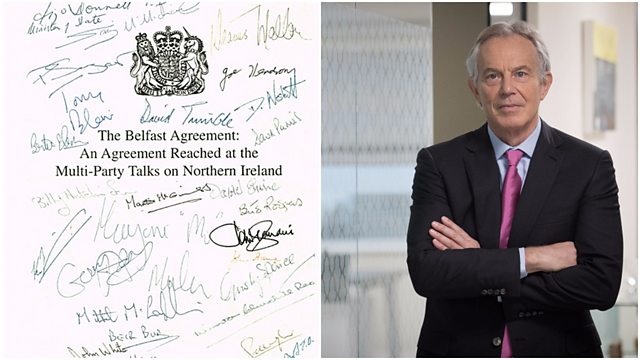 Tony Blair on Good Friday Agreement and Syria
Tony Blair discusses the Good Friday Agreement and alleged chemical attacks in Syria
It is 20 years since the Good Friday Agreement was signed, since Tony Blair felt "the hand of history" on his shoulder. It brought an end to the so-called Troubles but sectarian and political divides run deep and the threat of violence is never far below the surface. There has been no power-sharing government in Stormont for 15 months and in many respects the two communities - Catholic and Protestant - live separate lives. Tony Blair joins us to discuss the Agreement, the latest violence in Syria and British politics.
(Image: The Good Friday Agreement and Tony Blair, credits: Whytes/Press Association)
Podcast
Insight, analysis and debate as key figures are challenged on the latest news stories.