Main content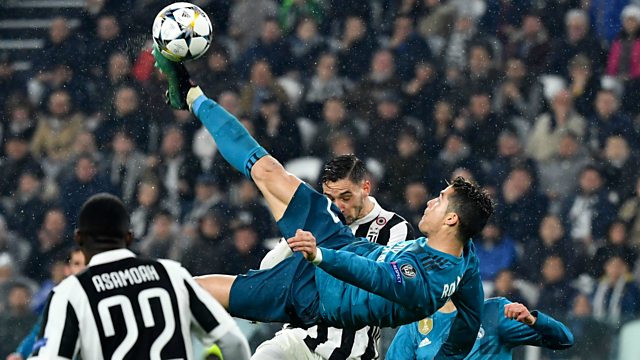 Ronaldo's best ever goal?
Reaction to an historic night for Cristiano Ronaldo as he becomes the first player ever to score in ten consecutive Champions League matches, and then adds one of the greatest goals the competition has ever seen.
Podcast
The latest football news, analysis and big name guests with the BBC Radio 5 Live team.