Main content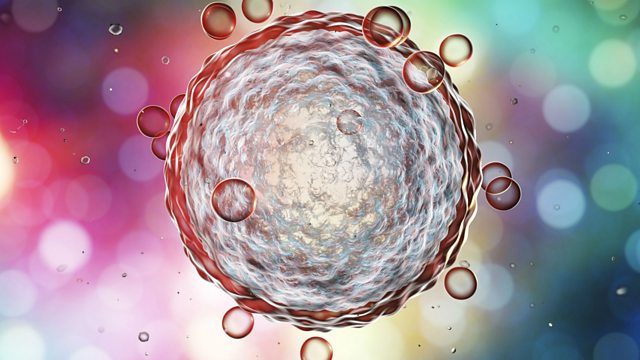 The Great Egg Freeze
Moral, social and medical: the complexities of egg freezing as a company benefit.
Freezing one's eggs seems the ultimate in planning a family and a career. It is now being offered as a benefit by a growing number of companies including Apple and Facebook, and some UK tech companies are discussing the option. So is this empowering or sinister? Is egg freezing a solution to what is often a social problem? And what do we really know about success rates? This is a complex story – morally and medically.
Fi Glover speaks to women who have frozen their eggs - both privately and through a company scheme. She follows the experience of Brigitte Adams, a marketing executive who froze her eggs at 39 and is about to have one of them fertilized and implanted at 45. Brigitte explains how the marketing of egg freezing took the fear out of it, but she has words of warning for women considering this route. We also hear from a former Apple employee who froze her eggs via the company's benefit scheme.
Professor Geeta Nargund is an expert in reproductive medicine and the director of Europe's largest private fertility clinic. She explains why she views egg freezing as the second wave of emancipation for women after the contraceptive pill. Critics suggest though that employer-funded egg freezing sends a message that the corporate preference is for women to delay childbearing. Fi also speaks to obstetrician Susan Bewley who believes encouraging women to freeze their eggs is making risky and unreliable options seem desirable and routine.
Fi Glover is personally very familiar with the issues in this documentary. She considered freezing her own eggs and when she was living in the US almost a decade ago when it was still a niche technology.
Image: Human egg cell, Credit: Getty Images
Podcast
Download the latest documentaries Investigating global developments, issues and affairs.