Main content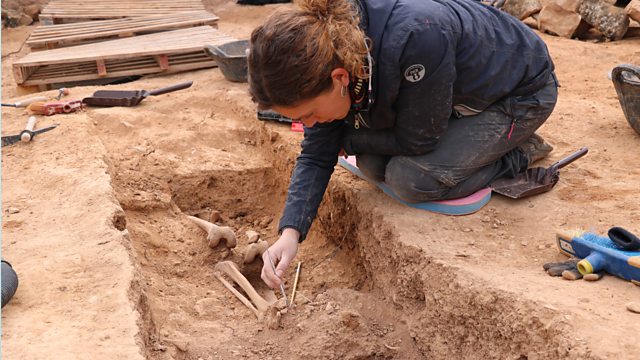 Digging up the past in Catalonia
Why is troubled Catalonia now opening up civil war mass graves?
Why is troubled Catalonia now opening up civil war mass graves?
Spain has the second largest amount of mass graves in the world after Cambodia. Over 100,000 people disappeared during the 1930s civil war and the ensuing Franco dictatorship. Decades later, the vast majority are still unaccounted for.
Forgetting Spain's painful past and the disappeared is what allowed democracy and peace to flourish, the argument has long gone.
But many have not forgotten - including in the region of Catalonia, where bitter memories of Franco's rule are just beneath the surface. Before Madrid imposed direct rule last October, the pro-independence Catalan government began an unprecedented plan to excavate civil war mass graves and collect DNA from families looking for their lost relatives.
Estelle Doyle travels to the politically troubled region and finds out how, despite direct rule, those seeking answers are more determined than ever to recover the past and to confront Spain's painful history. Others worry that their actions will only but reopen old wounds and further divide the country.
Presenter: Estelle Doyle
Producer: John Murphy
Photo credit: BBC John Murphy - 'Exhuming a mass grave in El Soleras, Catalonia, Spain'
**This podcast has been changed: Correction: El Soleras is in the West of Catalonia, while Catalonia itself is in the North East of Spain**
Podcast
Download the latest documentaries Investigating global developments, issues and affairs.