Main content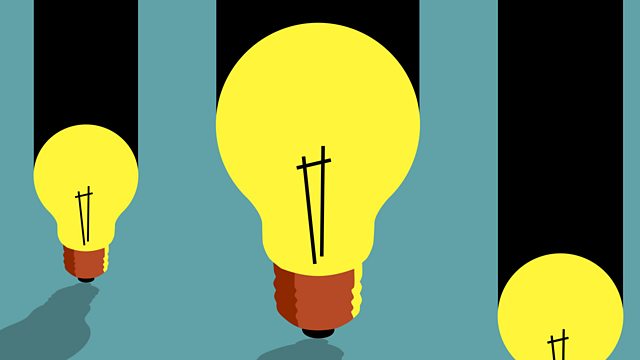 Introducing the New Generation Thinkers 2018
Hear from the 10 academics chosen to turn their research into radio this year.
The New Generation Thinkers is an annual competition run by BBC Radio 3 and the Arts and Humanities Research Council. In this event, recorded with an audience at Sage Gateshead, the 2018 selection make their first public appearance together. Hosted by Eleanor Rosamund Barraclough of the University of Durham and a New Generation Thinker class of 2013.
This year's specialisms include explorations into 18th-century masculinity and the medical history of George Orwell, early 20th-century vegetarianism in Britain, and how the Ottoman Empire dealt with piracy. Others in the new intake are exploring more contemporary issues, such as the way globalisation is impacting how films are made around the world, or how the ethics of commercial surrogacy in India can be understood.
Dr Ben Anderson Lecturer in Twentieth-Century European History, School of Humanities, Keele University.
Dr Gulzaar Barn Lecturer in philosophy at the University of Birmingham, where she is also a member of the Centre for Global Ethics.
Dr Daisy Black Lecturer in English Literature at the University of Wolverhampton, who also works as a freelance theatre director, storyteller, writer and arts advisor
Dr Dafydd Mills Daniel McDonald Departmental Lecturer in Christian Ethics and Lecturer in Theology Jesus College, University of Oxford
Dr Des Fitzgerald a sociologist working at Cardiff university, where he teaches courses on the sociology of science and the sociology of health and illness
Dr Sarah Goldsmith Leverhulme Early Career Fellow Centre for Urban History and School of History, University of Leicester
Dr Lisa J Mullen Steven Isenberg Junior Research Fellow Worcester College, University of Oxford is writing a book on the novels & journalism of George Orwell
Dr Elsa Richardson Chancellor's Fellow Centre for the Social History of Health and Healthcare Strathclyde University, Glasgow
Dr Iain Smith King's College London His research investigates the impact of globalisation on popular films made around the world.
Dr Michael Talbot Lecturer in the History of the Ottoman Empire and Modern Middle East Department of History, Politics and Social Sciences, University of Greenwich
Producer: Jacqueline Smith