Main content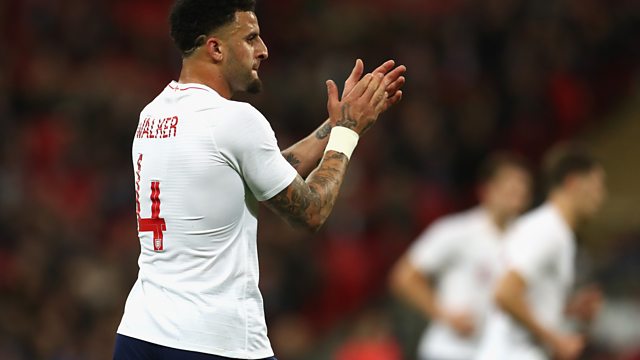 'As long as I'm on the plane, that's all that matters' - Kyle Walker
Mark Chapman's joined by guests including Kyle Walker to review England's draw with Italy
Mark Chapman is joined by Bournemouth striker Jermain Defoe, former England winger Chris Waddle, 5 live senior reporter football Ian Dennis and correspondent John Murray to assess England's World Cup credentials following their 1-1 draw with Italy at Wembley.
The team hear from Kyle Walker on how he's coping with his surprise transition to centre-back, James Tarkowski on what he made of his debut despite conceding a penalty and Gareth Southgate on how much he's learnt from the last two-friendlies.
Plus in return for getting a selfie with Jermain Defoe, Mark Chapman asks two young fans why they prefer supporting country of club.