Main content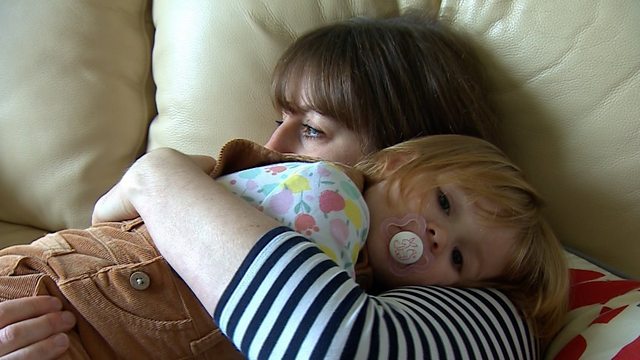 The bereaved parents losing up to £100,000 in benefits
It's called 'the benefit no-one wants to receive' - the Bereavement Support Payment is given to a married parent when their partner dies, to help provide financial support for the child. It used to last for up to 20 years, but last April it was reduced to 18 months.
So far 3,500 widowed parents have qualified for the new benefit - and some of them will lose as much as £100,000 over their child's life compared to the previous system.
Our reporter Anna Collinson meets two mothers who were some of the first to receive the new benefit.
Duration:
More clips from Victoria Derbyshire