Main content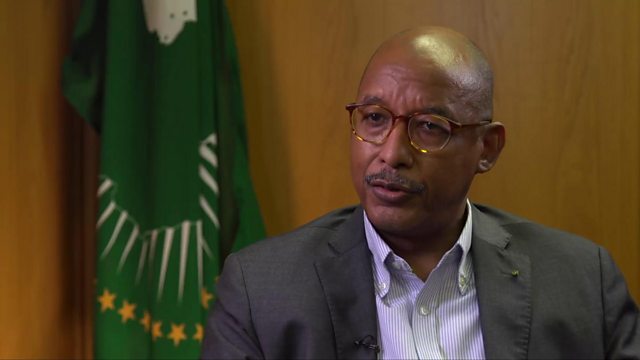 Africa needs 'integrated approach' to economies
Trade is essential for Africa's development and liberalising it is key. But is a Free Trade Area the answer?
Sceptics say it's an addition to the African Union's flagship Agenda 2063 and that Africa has too many programmes and protocols.
The BBC's Lerato Mbele met with Dr Ibrahim Mayaki, Chief Executive of NEPAD (New Partnership for Africa's Development), to find out if all of these programmes will add value for businesses and bring prosperity to ordinary people.
Duration:
More clips from 23/03/2018 GMT

More clips from Africa Business Report