Main content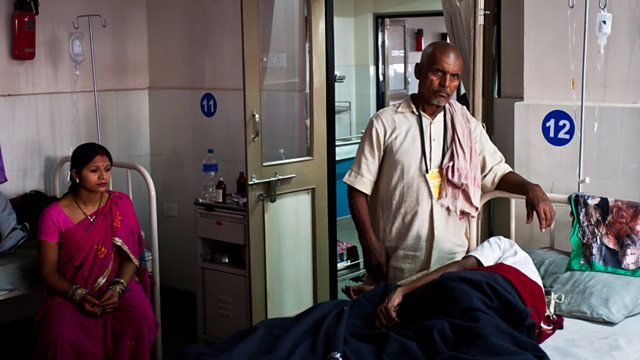 India's Infamous Hospital
Assignment speaks to witnesses of a tragedy in India that became infamous in community
On the night of August 10 2017, India went into mourning. 30 patients lost their lives in 24 hours when the oxygen supply to a hospital in Uttar Pradesh was suddenly cut. Images of the dead children and stories of parents trying to resuscitate their loved ones became emblematic of corruption and mismanagement in the country's public health system. BRD hospital where the tragedy took place is no stranger to high rates of infant mortality. The hospital's catchment includes some of India's poorest and most medically vulnerable citizens. A primary centre for treating encephalitis, it's common to see up to 400 children dying per month in the peak monsoon season. But the events of August 10th were different. With the state authorities now having made arrests and vowing to punish those responsible for the hospital's lethal dysfunction, Assignment tracks down those who witnessed the original tragedy, to build an illuminating picture of what happened on one infamous night.
Reporter: Krupa Padhy
Producer: Mike Gallagher
Podcast
Download the latest documentaries Investigating global developments, issues and affairs.