Main content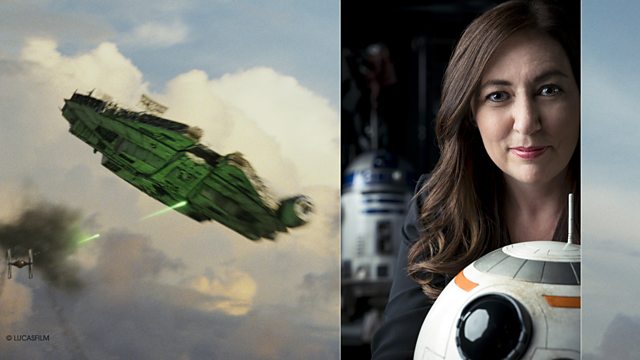 How Lynwen from Pembrokeshire wound up running the Star Wars studio...
Lynwen Brennan hails from Penally in Pembrokeshire, and now lives and works in a galaxy far, far away (well, California).
As Eleri continues to celebrate the successes of Welsh women here in Wales and abroad, she catches up with Lynn - who tells her 'unexpected' story of how an accident on a funfair ride led to a rollercoaster journey to the very top of the special effects and moviemaking industry.
Lynn, a recipient of a St David's Award this year (and already the recipient of an MBE), is General Manager of Lucasfilm - the company behind Star Wars and Indiana Jones - along with Industrial Light & Magic, the pioneering visual effects company.
Duration:
More clips from Eleri Sion