Main content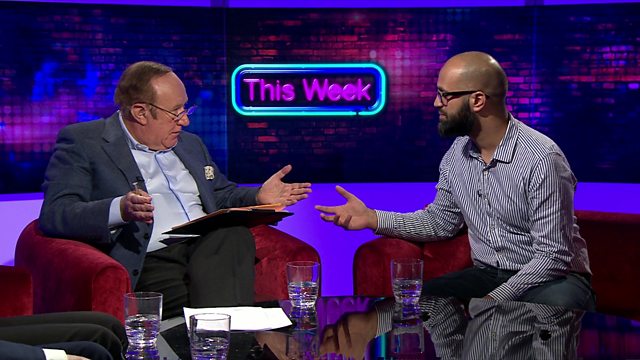 Cage quizzed on claims about security services jailings and killings
Andrew Neil looked at the so-called Jihadi John and counter-terrorism initiatives with Asim Qureshi from the Cage organisation.
They debated claims about the role of the UK security services with former home secretary Alan Johnson and former defence secretary Michael Portillo.
The This Week host tested some of the claims made by Cage about how some British people were allegedly jailed without due process, and others tortured and killed "on the whim of the British security agents".
(This clip was edited in March 2018)
Duration:
More clips from 05/03/2015

More clips from This Week