Main content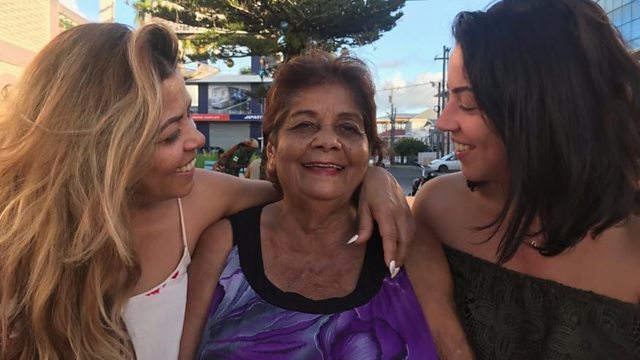 Grandma, Guyana and Me
A story of migration's impact on three generations of women in one family.
Habula Karamat is 81 years old and lives in Guyana. She has eight children – but none of them live in her home country. All eight emigrated, in search of a better life overseas. They include the mother of BBC reporter Tiffany Sweeney, who was born and brought up in the UK. For the first time as an adult, Tiffany travels to Guyana with her mother. She learns about what impelled her mother to leave and what she gained by the transition - but also what was lost.
Podcast
Download the latest documentaries Investigating global developments, issues and affairs.