Main content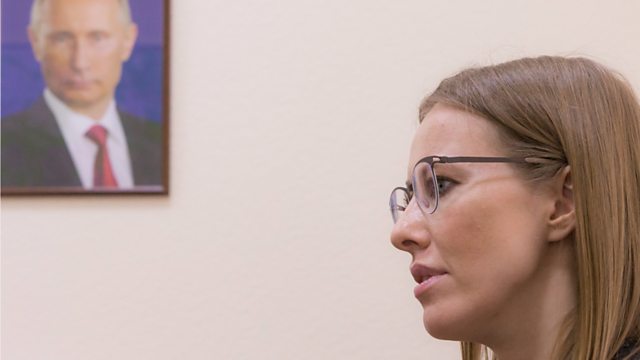 Russia's 'Fake' Election
Gabriel Gatehouse goes on the campaign trail with Ksenia Sobchak
Ksenia Sobchak is young, wealthy and famous. Her father helped bring down the Soviet Union. Now she's challenging ex-KGB officer Vladimir Putin for the Russian presidency. A perfect pedigree? Perhaps. But some say she's a fake candidate, running a no-hope race to boost the Kremlin's democratic credentials. Gabriel Gatehouse travels to Russia to unravel a tale of family loyalties, a death in suspicious circumstances, and double dealings in the quest for power.
Producer: Mike Gallagher
Podcast
Download the latest documentaries Investigating global developments, issues and affairs.