Main content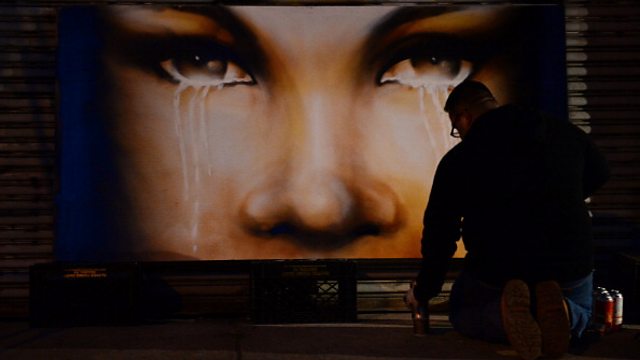 How a group of graffiti artists won $6.75 million in damages after their art was destroyed
A group of aerosol artists who painted at the 5 Pointz building in NYC recently won a landmark legal case - and $6.75 million in damages - after their artwork was destroyed.
The 5 Pointz building in New York was a shrine to graffiti art, attracting some of the most renowned aerosol artists from around the world who would visit to create intricate murals on its walls.
The building was a disused factory and for over a decade artists painted there with the permission of its owner. Then in 2013 the owner decided he wanted to develop the site - a decision which ultimately led to the destruction of much of the art in the space.
However, while the building owner had the legal right to develop his property, the artwork which adorned its walls was protected under a federal law known as the Visual Artists Rights Act.
Law in Action presenter Joshua Rozenberg speaks to the artist Meres One and lawyer Eric Baum about the recent court case which saw a group of 21 artists awarded a total of $6.75 million in damages following the destruction of their art at 5 Pointz.
[PHOTO: GETTY IMAGES An artist makes a new creation in front of New York's iconic graffiti spot 5 Pointz]
Duration:
More clips from Law in Action