Main content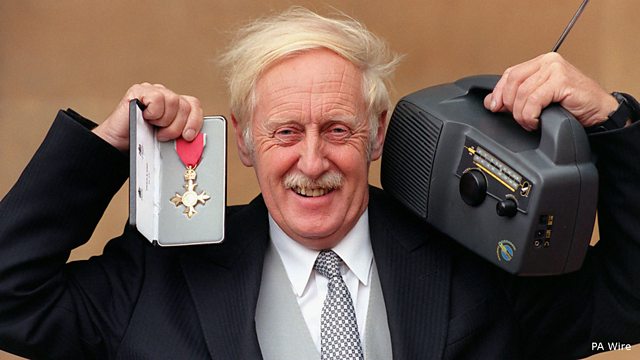 Trevor Baylis was 'the classic British inventor'
Trevor Baylis, the inventor best known for his wind-up radio, has died aged 80. His company, Trevor Baylis Brands, said he died of natural causes having been ill for a long time.
He was inspired to invent the radio after seeing a documentary about HIV-AIDS in Africa, and the need for a cheap and reliable way to communicate information about the illness.
He was featured with his invention on the BBC's Tomorrow's World in 1994. The producer on that film was Liz Tucker, who told Radio 4's PM programme that Trevor was "the caricature of the classic British inventor, lots of fantastic ideas, but almost no financial nous".
Rory Steer is a South African businessman. He also told the programme how he helped bring the clockwork radio into production.
(Photo: Trevor Baylis with his OBE and the wind-up radio he invented Credit: PA)
Duration: