Main content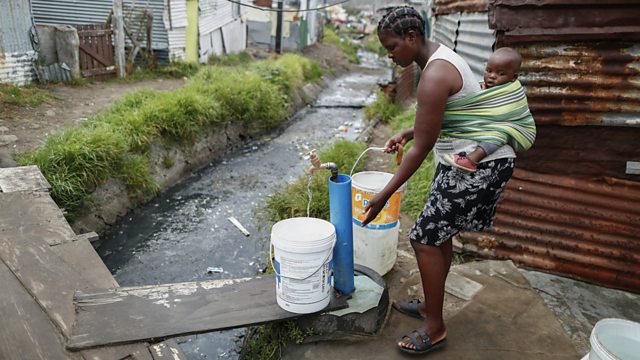 When the water runs out
In the townships of Cape Town people have been feeling the impact of the city's water shortages for months already. So what's their perspective on the impending 'Day Zero' when the water is due to completely run out?
17-year-old Elethu Rotsho got the views of his fellow residents.
(Photo: A woman in one of Cape Town's townships collecting water. Credit: EPA).
Duration: