Main content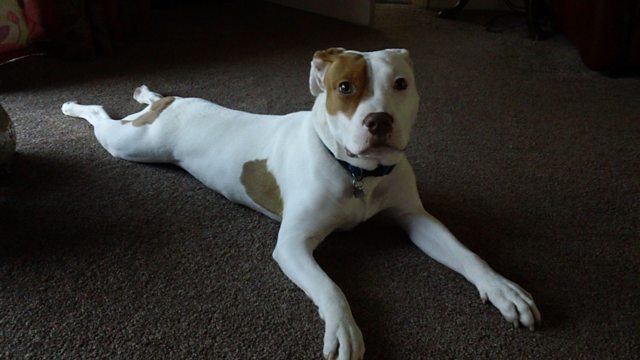 How Ivor the deaf puppy learnt sign language
A ten-month-old deaf Staffordshire puppy has been taught sign language by his new owner Ellie Bromilow. Ivor was given away by five previous owners because he couldn't follow instructions, but he's now thriving under Ellie's hand-gesturing-guidance.
Ivor has mastered 'come', 'sit', 'lie down' and 'stay'. He also knows the signs for 'somebody's at the door'.
Ellie says she's also tried to film him responding to the sign 'walkies' but says "he just goes mad".
This clip is originally from 5 live Drive on 27 February 2018.
Duration: