Main content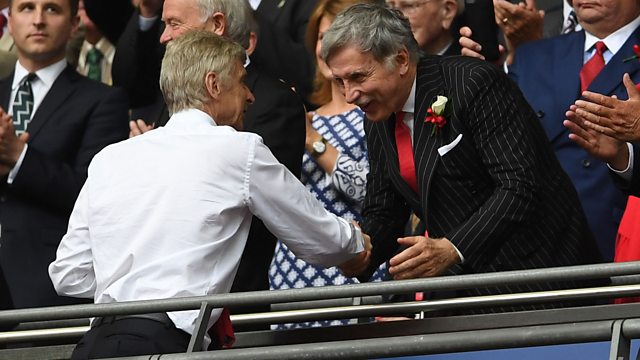 Ian Wright: 'Kroenke doesn't care'
Arsenal legend Ian Wright says Gunners owner Stan Kroenke doesn't care about the ethos of the club while Arsene Wenger remains in charge.
Speaking on BBC Radio 5 live's Monday Night Club, the former England striker said: "Kroenke does not care. If he cared, Wenger would not have got a two-year deal.
"Everyone else can start to see that it is getting to a point where Wenger needs to go. The owner has to be here, find out what is happening, how is this working, what are we going to do, how are are we going to get back to where the fans want us to be.
"The fans have been saying it for years but no-one is paying any attention to them. The owner has not done anything and has given Wenger carte blanche to carry on."
This clip is originally from the Monday Night Club on Monday, 26 February 2018.
Duration: