Main content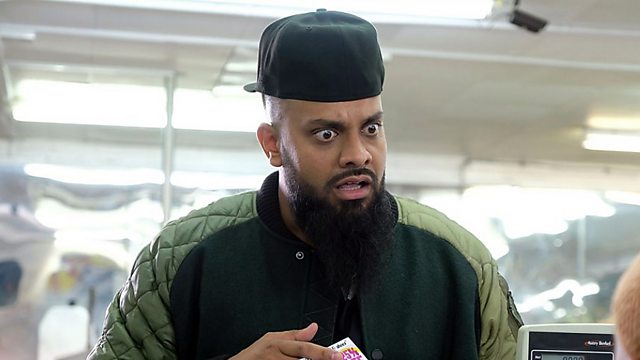 Man Like Mobeen
Joe Godwin spoke to Ben Cavey and Guz Khan to find out about the making of the programme
BBC Three's new comedy Man Like Mobeen has made a big impact through social media. BBC Birmingham director Joe Godwin spoke to executive producer Ben Cavey, as well as star and co-writer Guz Khan, to find out about the making of the programme.
Man Like Mobeen is set in Small Heath, Birmingham. The production team felt it was important to film in, and cast from, the local community to give the show an authentic feel. The programme set out to tackle negative media representations and give a voice to an often under-represented community.
The four-part series tackles a number of challenging issues, such as clashes between the Muslim community and the alt-right. These themes clearly suit BBC Three's core ambitions: make you think, make you laugh, give you a voice.
In this podcast you'll learn:
- how to develop a comedy character from scratch
- about different ways to break into TV comedy production
- why it's important for the media to reflect a diverse range of backgrounds and identities
- how Guz used YouTube to build a comedy career whilst working as a humanities teacher in Coventry
Podcast
Essential listening for anyone working in or wanting to get into broadcast media