Main content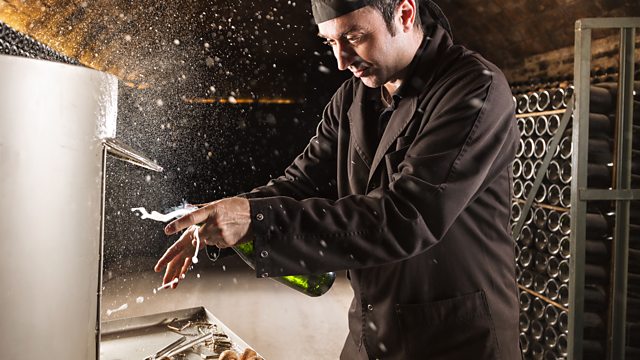 Putting the Fizz Back into Catalonia's Cava
Spanish Cava has an image problem. It is expensive to make but much of it is cheap to buy. Cava makers in Catalonia say they need a makeover.
Why Spain's sparkling fizz, Cava, is seeking to re-invent itself.
If you think of sparkling wine what probably comes to mind is popping corks and Champagne. But what about Cava from Spain? In terms of exports Cava is as big as Champagne, and it is made in the same expensive, time-consuming way. Yet its image in recent years has suffered and it's now generally thought of as a cheap, less popular alternative to the likes of Prosecco. Most Cava comes from Catalonia, that region in Spain which has been beset by political problems and calls for independence.
For Global Business, John Murphy explores how Cava has become mixed up in Catalonia's troubled politics, how it is trying to boost its image and how it's seeking to re-establish itself as a very special bottle of fizz.
Producer: Estelle Doyle
Photo: Desgorging bottles
Credit: Marçal Font / Recaredo