Main content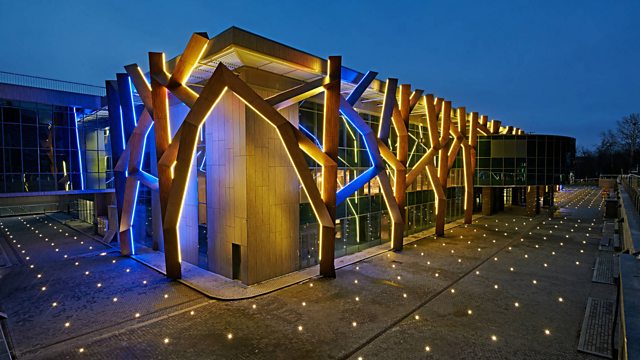 Ukraine's Stolen Billions and the Riddle of the Helipad
How the circle of Ukraine's disgraced ex-president continues to profit from his people.
The Parkovy Conference and Exhibition Centre, a huge modernist structure of concrete and glass, stands boldly on the banks of the Dnieper River in central Kiev, a helipad on the roof. It hosted the official after party for last year's Eurovision Song Contest and was meant to be a symbol of Ukraine's economic development. Instead, four years after President Yanukovych was overthrown by a people sick of corruption, it has become a focus of efforts to reclaim the billions of dollars said to have been stolen by the ex-president's regime. In this edition of Assignment, Tim Whewell attempts to unpick the tangled global web of companies behind the building's ownership. Who does the helipad actually belong to and what does it tell us about Ukraine's attempts to bring its corrupt politicians to account?
Podcast
Download the latest documentaries Investigating global developments, issues and affairs.