Main content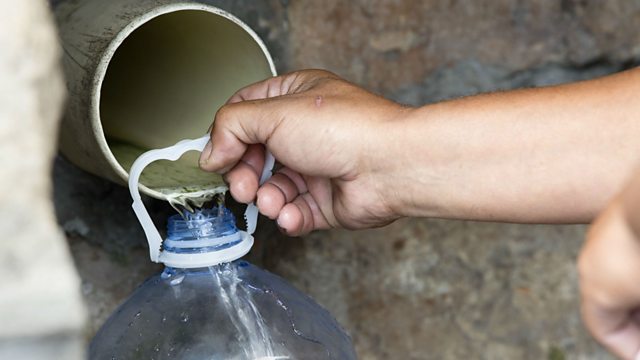 Cricket suffers in Cape Town drought
Cape Town is in the midst of its worst drought in living memory, as the effects of climate change take their toll.
The city's authorities have limited residents' water usage to 50 litres per person per day. And if they don't stick to that limit the taps will be switched off on the 11th of May - a date that's become known locally as 'Day Zero'.
As a result, sport in South Africa is suffering. Cricket especially has seen a major knock-on effect, with league and school fixtures cancelled halfway through the season due to the lack of water.
And all this comes at a time when India is touring the country and Australia are due to play a Test match against South Africa in Cape Town in March.
BBC Stumped reporter Mo Allie has been finding out more.
(Image: People collect drinking water from pipes fed by an underground spring in Cape Town. Credit: Getty Images.)
Duration: