Main content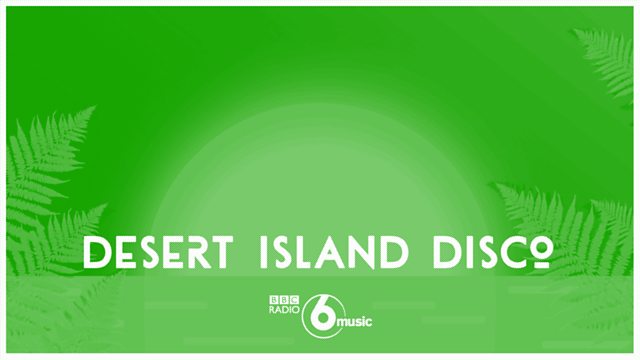 Desert Island Disco Tunes from the Independent Venue Week Crew
Sybil and Colin are in charge of the tunes as Indy Venue Week celebrates its fifth year. Includes Louis Jordan, The Joubert Singers, Sergio Mendes, Jon Hopkins and !!!.
Today's Castaways – are two of the legends behind Independent Venue Week: Founder Sybil Bell and her right-hand woman Colin (AKA Chloe Ward)
Sybil spoke to us from Leeds, just before heading to Liverpool for Lammo's final IVW show of the week, which will feature a performance from Idles (the Bristol band behind his album of 2017) live from Liverpool's Studio 2 venue.
Sybil and Chloe have been on the road all week, visiting venues around the country, "meeting the wonderful owners and operators who keep the circuit alive and watching some brilliant bands."
And IVW continues over the weekend. On Saturday they're heading to The Trades Club in Hebden Bridge (where Nadine Shah is performing, supported by Life) and on Sunday, they'll head to The Grayston Unity in Halifax
Now in its fifth year, there are 172 venues taking part, in over 80 locations all around the UK (a significant rise from 17 venues in year one). And they've five excellent champions: Adrian Utley (Portishead), Nadine Shah, Jamie Cullum, Darryl McDaniels (Run DMC) and prolific Bristol gig-goer Big Jeff Johns – their first non-artist ambassador.
Tracklist:
"Here are our tracks – a real mixed bag because a) there's two of us picking and b) we're knackered so not sure how much sense it will make."
Donovan - Goo Goo Barabbajagal A Type Player#
Sergio Mendes and Brasil '66 - Mais Que Nada
The Joubert Singers - Stand On The Word (Larry Levan Mix)
Dawn Penn - You Don't Love Me
Mombassa - Cry Freedom
Gat Decor – Passion (Original Mix)
!!! (Chk Chk Chk) - Slyd
Jon Hopkins – Open Eye Signal
Opus III - It's A Fine Day
Earth Wind & Fire - Shining Star
The Chordettes - Mr Sandman
Pet Shop Boys - West End Girls
Blackstreet - No Diggity
Louis Jordan and his Tympany Five – Ain't Nobody Here But Us Chickens
Sex Pistols - Pretty Vacant
Duration:
Featured in...
Your opportunity to get the nation dancing on a Friday with your dance-floor fillers
More clips from With Bryan Ferry
More clips from Lauren Laverne