Main content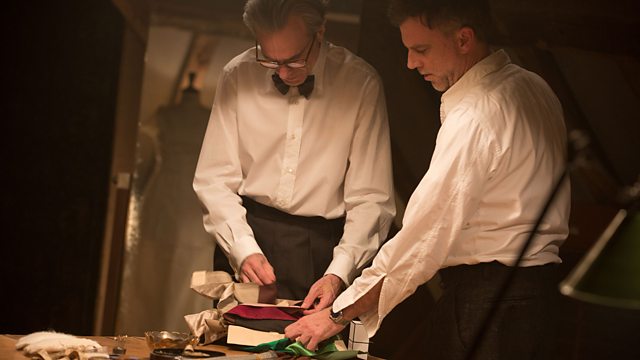 Director Paul Thomas Anderson's interview in full
Paul Thomas Anderson talks about creating his Oscar-nominated "tennis match" romance Phantom Thread; working with Jonny Greenwood and being reunited with Daniel Day-Lewis.
In the week that Phantom Thread was nominated for six Oscars, director Paul Thomas Anderson joins Lauren Laverne.
He talks about his delight at the Academy nod for Radiohead's Jonny Greenwood (whose niche Beau Brummell insult inspired the film); and creating post-war, fashionable London just round the corner from 6 Music HQ, in Fitzrovia.
Talk inevitably turns to Daniel Day-Lewis, who announced after filming had been completed on Phantom Thread, that he'd be retiring from acting. And the key role of Alma, played by relative newcomer Vicky Krieps, a woman who is "thrown to the wolves and survives". Whereas Paul's last project with Day-Lewis was effectively "a bunch of dudes in the desert" (There Will Be Blood) this film details a romance which Paul describes as a "tennis match" between two lovers looking to gain the upper hand.
We also take a moment to acknowledge the two true stars of Phantom Thread: Joan Emily Brown and Sue Clarke, two fashion veterans and volunteers from the V&A, who ended up filming scenes as Nana and Biddy!
Paul also reveals that music can affect him like a steroid when he's working, helping to get an idea going (he particularly likes a bit of Chico Hamilton). And film fans will be pleased to hear we shouldn't have too long to wait for his next creative outpouring, because he's anxious to get started on the next project.
Duration:
Credits
| Role | Contributor |
| --- | --- |
| Unknown | Jonny Greenwood |
More clips from With Paul Thomas Anderson
More clips from Lauren Laverne