Main content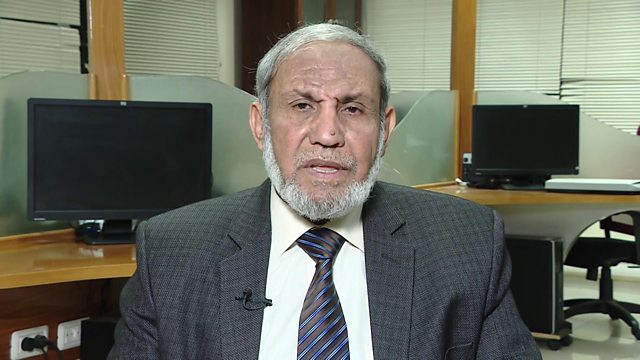 Zahar: Our holy places have no price
A member of Hamas's political bureau, Mahmoud Zahar, has said Palestinian land and holy places have no price.
He was responding to recent tweets by President Donald Trump which bring into question US aid to the Palestinian territories and related UN agencies.
President Trump tweeted: "We pay the Palestinians hundreds of millions of dollars a year and get no appreciation or respect. They don't even want to negotiate a long overdue peace treaty with Israel."
Duration: