Main content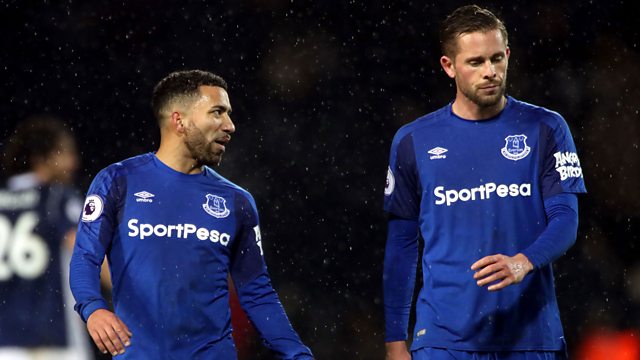 Everton fan: 'We could go top four finish'
Everton fan Kieron says Sam Allardyce's side could force their way into European contention in the second half of the season.
Speaking on 606, the Toffees fan said: "Seven matches later, we're unbeaten, and the next couple of games. We could go top four finish.
"We're good now. We're getting our lads back. The injured boys, and now we might even have Barkley back if he behaves himself," he added.
The Toffees are yet to lose under former England boss Allardyce, winning three times and drawing three since his appointment on 2 December.
This clip is originally from BBC 606 with Jason Mohammad and Robbie Savage on Tuesday, 26 December 2017.
Duration: