Main content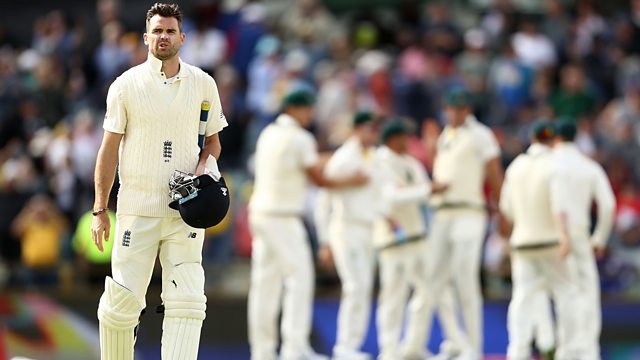 England 'way off the mark' during key moments - Anderson
England's Jimmy Anderson says the team were "way off the mark" in key moments against Australia during the Ashes series.
Anderson said: "Those key moments that Test matches pivot on - We've been way off the mark when they've come around and they've dealt with those moments better.
"The first innings at Perth for example - We're 370-4, to only get 400 from there is a massive failure on our part and you can't win a series when you perform like that."
England have now surrendered the Ashes after Australia stormed to a massive win in the third Test in Perth with an unassailable 3-0 lead.
This clip is originally from Tailenders, 21 December 2017.
Duration:
Featured in...
Highlights of England's 2017-2018 Ashes series in Australia.
More clips from The episode from a cupboard
More clips from Tailenders