Main content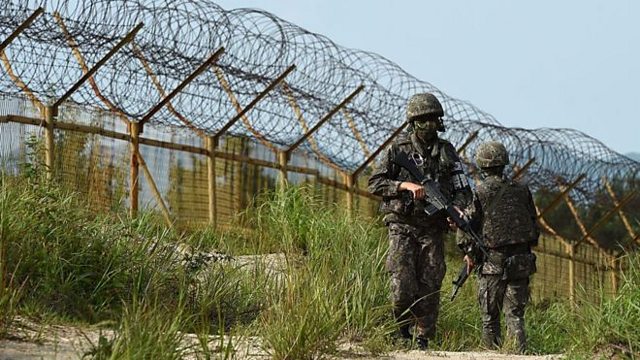 What's life like for a North Korean defector?
The South Korean military fired warning shots at North Korean guards searching for one of their own soldiers who defected to the South. The North Korean walked across the Demilitarized Zone under cover of thick fog.
Sokeel Park is South Korea country director for Liberty in North Korea, which helps defectors from the North. He told me what life might be like for the soldier in South Korea.
Picture: The heavily-guarded Demilitarized Zone between North and South Korea. Credit: AFP / GETTY.
Duration: