Main content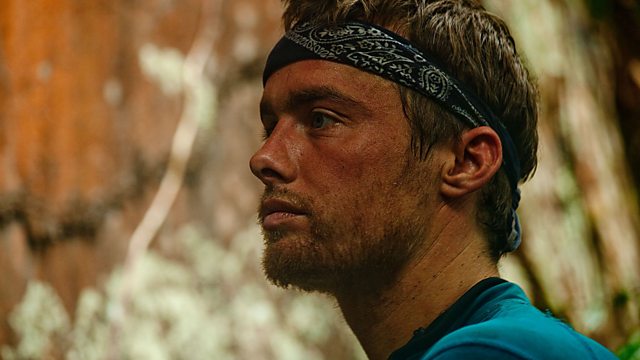 Leo Houlding, Rock Climber
How a hallucinogenic ceremony led to an attempt to climb Cerro Autana in Venezuela.
Leo Houlding is one of the most famous rock-climbers in the world. He tells adventurer Steve Backshall about the most bizarre and unforgettable experience of his life.
In 2012, Leo travelled to a remote corner of Venezuela to make an attempt on the unforgiving table-top mountain Cerro Autana. It's considered sacred by the local Pieroa people on whose land it stands. They were suspicious of Leo's motives; they couldn't understand why he would travel so far simply to climb. Leo says they suspected him of prospecting for diamonds. So, it was important for him to gain their trust - partly because he needed their help to carry equipment and break through the impenetrable rainforest that stood between his team and the mountain.
Trust was gained by undertaking a frightening and dangerous 'yopo' ceremony. Yopo is a powerful hallucinogenic drug, used in shamanic ritual; it sent Leo on what he describes as a terrifying exorcism.
Following the ceremony, Leo – in a fragile state – continued into the jungle on his expedition. The local people, who had been doubtful of him and his motives, were suddenly warm, friendly and helpful. Having battled plague proportions of insects, and hacked their way through almost impenetrable undergrowth, Leo and his team were finally able to attempt to scale this 1220 metre mountain.
Image: Leo Houlding, Credit: Alastair Lee
Podcast
Download the latest documentaries Investigating global developments, issues and affairs.