Main content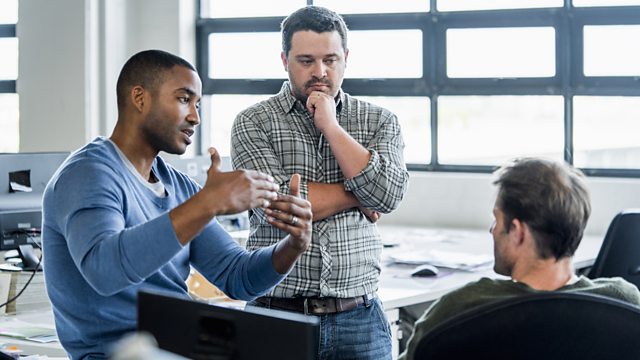 Why having a regional accent could be holding you back
A leading Professor of Neuroscience has told BBC 5 live that having a regional accent could be holding you back in the workplace.
Speaking to Adrian Chiles, Sophie Scott explained why prejudice against some accents is still rife and can lead to discrimination.
Research shows more than a quarter of people feel they've been discriminated against because of their accent.
This clip is originally from 5 live Daily on Monday 18 December 2017.
Duration:
More clips from In Short