Main content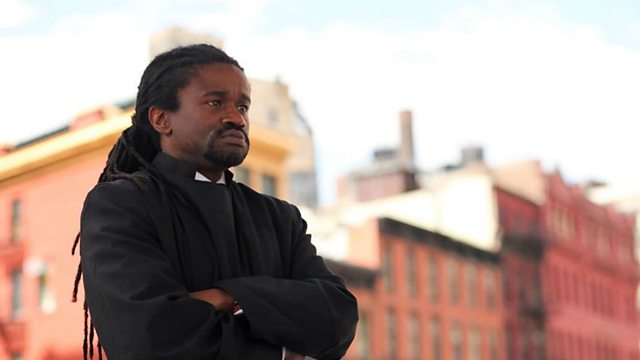 Rev Seckou and non-violent Christian resistance
The Rev Osagyefo Uhuru Sekou is a preacher and singer, but most of all he is an activist in a time of huge political and racial unrest in the United States.
His philosophy of non-violent resistance has been developed as America deals with a series of racial flashpoints, the latest in Charlottesville, Virginia last summer when white supremacist groups came together to protest at the dismantling of statues of the southern leader of the Civil War.
Deeply based in his own faith, hundreds religious leaders have been trained in Rev. Seckou's ideas and put into practice when they came to face with the marching protesters in Charlottesville
Can the volatile racial atmosphere in the US be tempered by the tactics of non-violence?
(Photo: Rev Sekou, Credit: Kyle Depew)
Duration:
More clips from Heart and Soul