Main content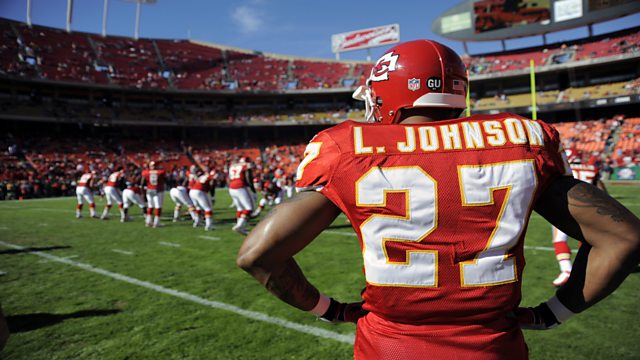 'My biggest fear is not being heard' - Larry Johnson
Seven years after retiring from the NFL, the former Kansas City Chief running back Larry Johnson has spoken out about his fear of currently living with chronic traumatic encephalopathy.
Earlier this year, the Journal of the American Medical Association studied 202 deceased sportsmen - 111 of them from the NFL. All but one former National Football League player were found to have the degenerative brain disease.
Johnson speaks to Sportsworld's Steve Crossman about how his first head injury was suffered at the age of nine.
Now 38, he has symptoms commonly related to CTE and talks about how speaking out will help others come to terms with possibly having the condition.
Photo: Larry Johnson (Getty Images)
Duration:
More clips from Sportsworld