Main content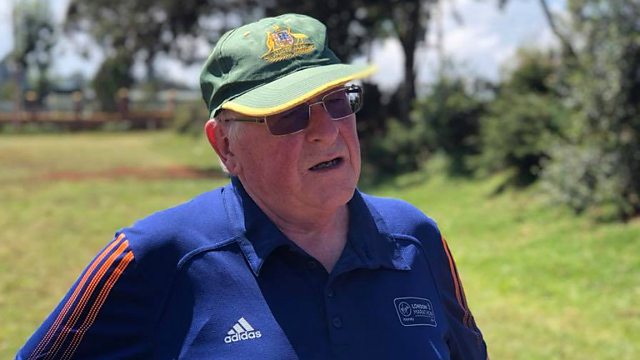 Brother Colm O'Connell 'Whether I'm a legend, I'll let history decide'
Sportsworld travels to Iten in Kenya's Rift Valley Region to meet with Brother Colm O'Connell, one of the greatest Track and Field coaches of all time.
Brother Colm speaks to our Athletics commentator, Ed Harry, about his forty one years finding and coaching Olympic and World Champions and world record holders. He also shares his views on the shadow being cast over the sport in Kenya by high-profile drugs cases, like that of the Olympic marathon champion Jemima Sumgong.
Picture: Brother Colm O'Connell coaching in Iten, Kenya. Copyright Seth Bennett, BBC Sport.
Duration:
More clips from Sportsworld