Main content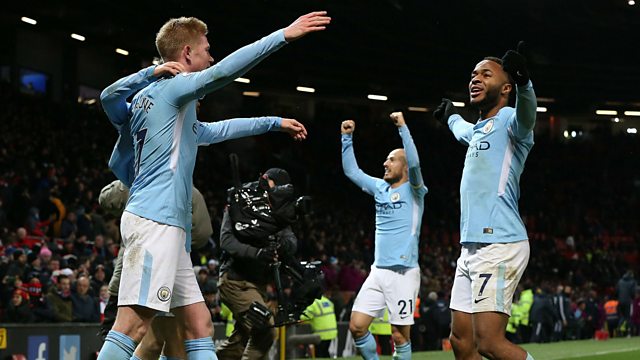 Is the Premier League title race over?
Man City are 11 points clear at the top of the table following a 2-1 win at Old Trafford.
City beat United 2-1 in the Manchester derby to extend their lead at the top of the table to 11 points. Robbie Savage joins Jonathan Overend at Old Trafford for reaction, you will also hear from Pep Guardiola and Jose Mourinho.
Jurgen Klopp vents his frustration as a controversial Wayne Rooney penalty earns Everton a point in the Merseyside derby. Plus, we reflect on Arsenal's 1-1 draw at Southampton.