Main content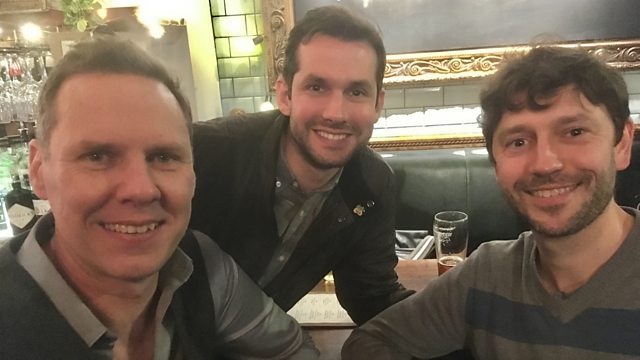 How do men deal with infertility?
Talk of the struggle to have children often centres around women.
But how do men deal with an experience in which so often the conversations revolve around women?
The BBC's Sophie Sulehria and her husband Jonny have been sharing their journey as they try to decide how to achieve a family after stopping IVF following several unsuccessful rounds.
Jonny spoke to two men, Sheridan and Michel, who have been through similar experiences with their partners.
(Photo: Sheridan (L), Jonny (C), Michel (R). Credit: BBC)
Duration:
Featured in...
BBC reporter Sophie Sulehria and her husband Jonny share their journey to have a child