Main content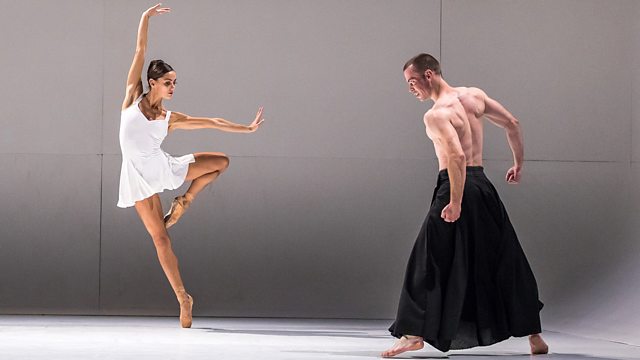 The Rite of Spring
Scottish Ballet's intense and visceral production, choreographed by Christopher Hampson, set to Stravinsky's exhilarating score, performed by the full Scottish Ballet Orchestra.
Intense and visceral, Christopher Hampson's The Rite of Spring (Le Sacre du Printemps), created originally for Atlanta Ballet, is presented 100 years after the original production revolutionised the world of dance and music.
Set to Stravinsky's exhilarating score, performed live by the full Scottish Ballet Orchestra, Hampson uses three dancers to reinvent the now infamous story of remorseless human sacrifice with brutal physicality and primal energy. This challenging work examines themes of violence, obedience and domination. It is in turns delicate, aggressive, rhythmic and dissonant, and uses a big orchestra to full effect.
Stravinsky wrote The Rite of Spring for Sergei Diaghilev's Ballets Russes company. It caused sensation when first performed in 1913 as it was unlike anything ballet audiences had heard before. It is now considered to be one of the most influential musical works of the 20th century. The Rite of Spring amassed five star reviews when performed at the Edinburgh International Festival in 2013 and again in September 2017 as part of a national tour.
Part 1 – Then: In a place sheltered from the outside world, two brothers (one older, one younger) are immersed in their own thoughts and strong beliefs. They perform their daily rituals. The brothers' world is disrupted by the arrival of a woman, Faith.
Part 2 – Now: In a place cut off from the outside world the younger brother is imprisoned and dominated by the intense beliefs of his older brother. The younger brother is presented with an escape in the form of a woman, Death.