Main content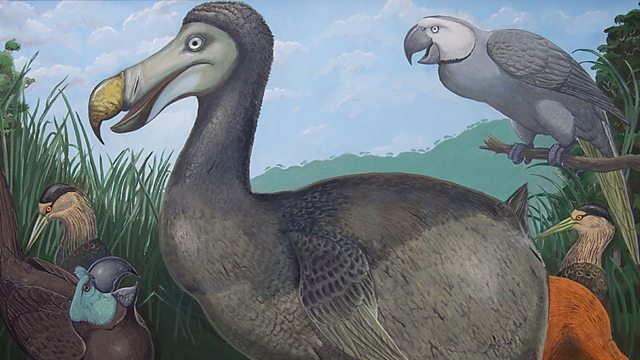 The scientist who paints lost worlds
Dr Julian Hume is a palaeontologist and an artist. For decades he has explored caves around the world looking for bones of extinct animals, like the dodo. He uses his finds to draw the animals with scientific accuracy, placing them in context of their natural environment. He hopes his illustrations will highlight the dramatic effect extinctions can have on entire ecosystems.
(Image: Dodo, Credit: Julian Hume.)
Video by Jennifer Green and Rory Galloway.
Duration:
More clips from Can We Revive Extinct Species Like the Dodo?
More clips from CrowdScience