Main content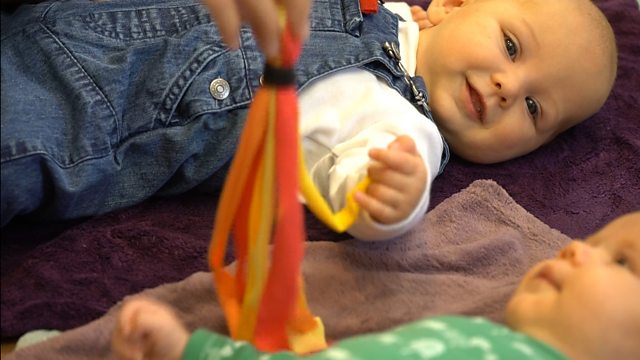 Mindfulness for babies
You might have heard of mindfulness, a mental state achieved by focussing on the present moment, according to the dictionary. But have you heard of mindfulness for babies?
Aislinn Marek is a coach who runs 'baby mindful' sessions. She says the session help both the babies and parents to be more calm and stress-free.
Her sessions, in Manchester, have received funding by the local PANDAS Foundation support group, which supports families suffering from pre, ante and postnatal illnesses.
"We are helping babies regulate their emotions, and it's never to early to start thinking about emotional wellbeing," says Aislinn.
"Many parents tell us after the session that their baby has slept much better."
"That's a response to the parents themselves being more calm."
This clip is originally from 5 live's #mumtakeover.
Duration:
More clips from #mumtakeover