Main content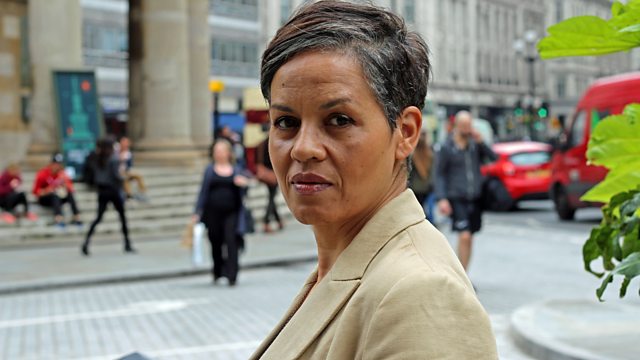 Where Are All the Working Class Writers?
Why are so few novelists from working class backgrounds? And why does it matter who gets to write novels and get them published? Author Kit de Waal investigates.
"The more we reinforce the stereotypes of who writes and who reads, the more the notion of exclusivity is reinforced. It takes balls to gatecrash a party."
Kit de Waal, published her first novel, My Name is Leon, in 2016 at the age of 55. She has already put her money where her mouth is - using part of the advance she received from Penguin to set up a creative writing scholarship in an attempt to improve working class representation in the arts.
Kit knows that - as a writer from a working class background - the success of her debut novel is a rare occurrence. Born to a Caribbean bus driver father and an Irish mother (a cleaner, foster carer and auxiliary nurse), Kit grew up in Birmingham and left school at 15 with no qualifications. She became a secretary with the Crown Prosecution Service and went on to have a career in social services and criminal law.
In this feature she explores an issue that is deeply personal to her. She looks back at her own life and trajectory, and takes the listener on a journey around the country to find out what the barriers really are to working class representation in British literature today.
"There is a difference between working class stories and working class writers. Real equality is when working class writers can write about anything they like - an alien invasion, a nineteenth century courtesan, a medieval war. All we need is the space, the time to do it - oh yes, and some way to pay the bills!"
Kit talks to a range of writers, agents and publishers about what the barriers are for writers from working class backgrounds, including Tim Lott, Andrew McMillan, Gena-mour Barrett, CEO of Penguin Random House UK Tom Weldon, Julia Bell, Julia Kingsford, Ben Gwalchmai, Nathan Connolly and Stephen Morrison-Burke (Birmingham poet laureate and the first recipient of the Kit de Waal scholarship).
Produced by Mair Bosworth.