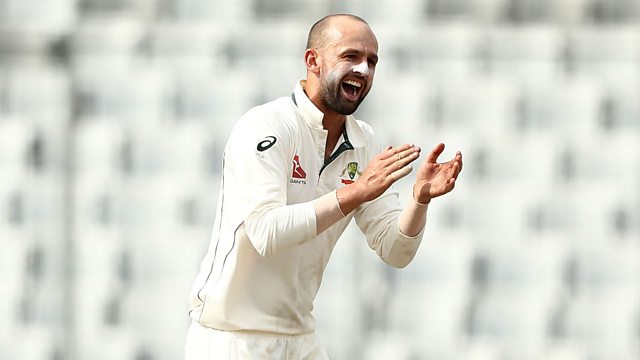 Lyon's sledging could 'bite him on the backside'
Spin bowler Brad Hogg says his fellow Australian Nathan Lyon may come to regret his pre-Ashes sledging of the England team.
Lyon said in a press conference that he hopes Australia can "re-open scars" and "end the careers" of some England players.
Hogg says Lyon needs to be "very careful".
(Photo: Australia's off-spinner Nathan Lyon. Credit: Getty Images)