Main content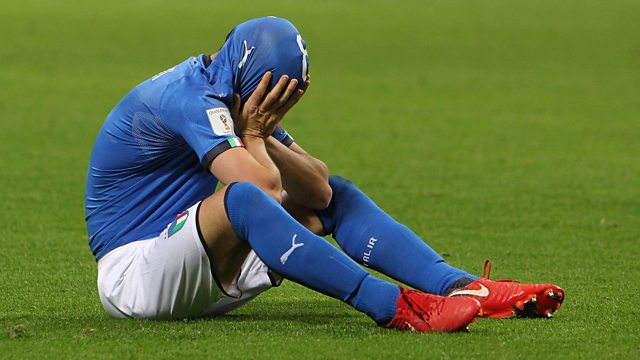 How expensive is Italy's World Cup failure?
Italy has failed to make it to the world cup for the first time in 60 years. So how much will this cost FIFA?
The Italians are calling it the apocalypse. Their team has failed to make it to the World Cup for the first time in 60 years. But it is about more than just national pride - there is a financial cost too. Some have suggested that it will cost FIFA $100m. Is this really true? We speak to sports writer Graham Dunbar who has been counting how much money football's world governing body might lose out on. Also we fact check the claim that 45% of Nigerian women marry before their 18th birthday. Presenter: Ruth Alexander Producer: Xavier Zapata
(Image: Alessandro Florenzi of Italy at the end of the FIFA 2018 World Cup Qualifier play-off, November 13, 2017. Credit: Marco Luzzani/Getty Images)
Podcast
Tim Harford investigates numbers in the news: are they always reliable?