Main content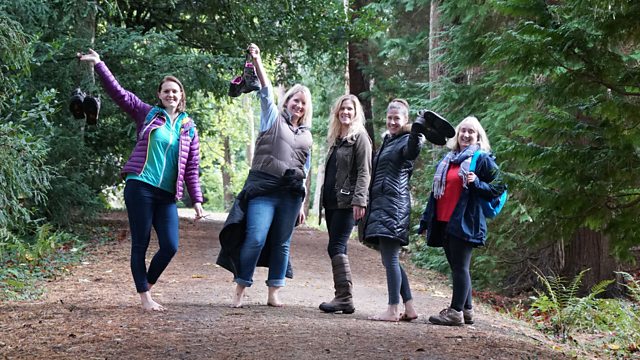 What is Forest Bathing? (Tip: You don't need your swimmers!)
An ex-soldier, whose tank was blown up in Iraq, says he sleeps better at night since practising forest bathing.
The Japanese art of Shinrin-Yoku, walking mindfully through woodland, is growing in popularity in the UK. Scientists say it reduces stress and blood pressure and boosts the immune system.
Ken Nash was medically discharged from the army in 2010 with PTSD, OCD and anxiety disorder after his tank exploded.
"From sleeping two, three, four hours a night, I'm now sleeping six, seven, eight hours a night just through doing forest bathing," he said.
Faith Douglas leads forest baths in North Yorkshire.
"Because we're British, we're quite awkward," she says. "To begin with the feelings are quite mixed. But once people get into it, the feedback is absolutely brilliant.
Duration:
More clips from In Short