Main content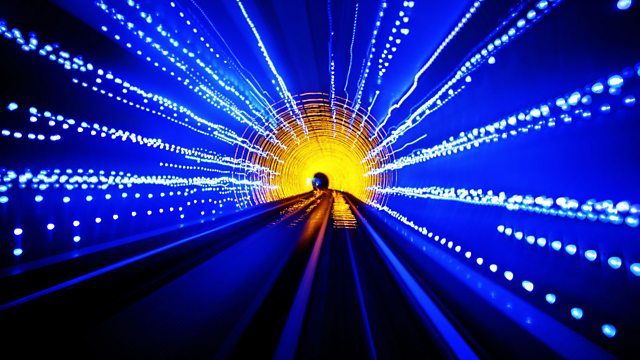 Landmark – Man with a Movie Camera
Michael Nyman, Ian Christie, Larushka Ivan-Zadeh, Alexei Popogrebsky and Matthew Sweet on the impact of "the greatest documentary of all time", Dziga Vertov's 1929 masterpiece.
"The greatest documentary of all time"? Michael Nyman, Alexei Popogrebsky, Ian Christie and Larushka Ivan-Zadeh join Matthew Sweet to discuss Dziga Vertov's 1929 film, Man with a Movie Camera, which was voted top of a poll conducted by Sight and Sound Magazine.
Vertov's film is a kind of cinematic symphony of urban life in the Soviet Union. It fizzes with ideas and is the embodiment of the notion that cinema can promote revolutionary consciousness. For some its an achievement to set along side the films of Eisenstein. Both could lay claim to being the greatest film maker of their time and their friendship ended in rivalry. Man with a Movie Camera counts amongst its admirers the novelist, Salman Rushdie and the enfant terrible of the French New Wave, Jean-Luc Godard.
Michael Nyman has composed scores for the three major films that the pioneering Soviet filmmaker Dziga Vertov made in the late 1920s and is now working on an opera about Vertov.
Ian Christie is Professor of Film and Media History at Birkbeck University London. He is co-editor, with Richard Taylor, of The Film Factory: Russian and Soviet Cinema in Documents 1896-1939 and Eisenstein rediscovered.
Larushka Ivan-Zadeh is chief film critic for the Metro newspaper.
Alexei Popogrebsky is a film director and screenwriter whose work includes How I Ended this Summer and Prostye veshchi.
Plus, on the website you can find Salman Rushdie's comments about watching the film.
Part of Radio 3's Breaking Free: A Century of Russian Culture
Producer: Zahid Warley