Main content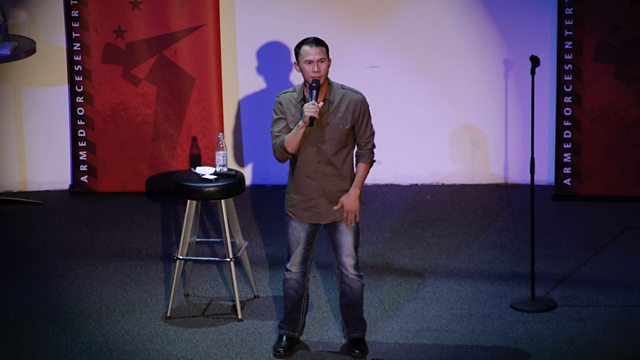 The 'Battle-Scarred' comedian
American war vet who podcasts his conversations with others who have been in war zones
As we approach Armistice Day, followed by Remembrance Sunday, we talk to an American army veteran who is the host of a new podcast "Battle Scars", in which he interviews people who have been in war zones.
Born in Vietnam, Thom Tran moved to the US as an infant. He enlisted in the United States Army at 18 years old, before he had finished high school. He spent eight years in the army including 12 months in Iraq.
These days he is a musician, and a stand-up comic, but in his new podcast he uses his own history to help other former soldiers talk openly about their experiences on the front line.
Based in Los Angeles, he spoke to Eddie Mair after his early morning trip the gym.
(Photo: Thom Tran on stage Credit: Thom Tran)
Podcast
Eddie Mair speaks at length to people with interesting things to say, for Radio 4's PM.